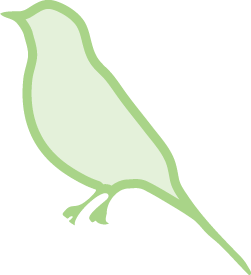 The Proposal
The client is a gluten-free coach and consultant that has had personal experience with the medical challenges of gluten-intolerance and wants to spread her knowledge, wisdom, and passion to those who want to lead a gluten-free lifestyle for themselves, their family, or their organization.
The Design
The bird represents the no worries attitude of the client, and the green variations were derived after careful deliberation and selection from a spectrum of niche market-focused swatches.  The final color was something that felt good to the potential clients and gluten-free coach alike.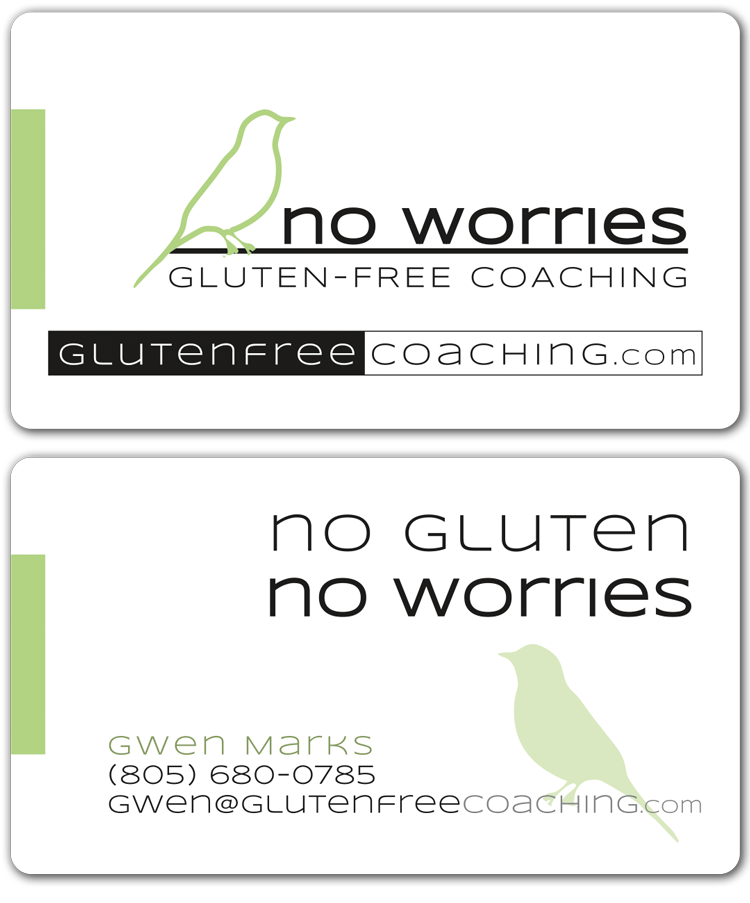 Business Card Design
Combining the zen of this simple design with the professional, clean presentation of her information, we came together to give her gluten-free consulting and coaching business the look and feel she was after.
I appreciated the way Rion was able to take my ideas and direction and provide a clean, professional look for my first start-up business.
Gwen Marks
Complete Branding and WordPress Design for Conscious Business
If you like what you see, we can come together to improve your existing brand or build a new brand from scratch