Services
Complete Branding, Digital Design & Printing
Branding. Design.
Digital Design.
We are visual creatures.  When you combine colors, symbology and shapes to perfectly represent your product or service, you create a lasting impression with your target audience.  Create a brand that sets you apart from your competition and effectively communicates the core value and promise of your company.
Printed Materials.
Give your potential buyers something to take home and drool over.  A unique business card stands out from the pack.  A great flyer catches the eye of the individual you're trying to reach.  We do all this and more.
WordPress. Responsively.
Your Website. Your Content. Easily Managed.
Wordpress is the choice for building your website: easy-to-use, modular, established, effective.  eCommerce, Social Networking, and Search Engine Optimization are all easily integrated into WordPress.
Powerfully representing your company on all digital devices.
With the designs I create for you, your website will look stunning on across all digital devices: desktops, laptops, tablets & smart phones.

Tech Training.
Apple. Adobe. iLife & iWork. MS Office
Learn more than keyboard shortcuts. Learn efficiency. I empower you to make your technology work for you so you can focus on the things you love.
Home. Office. Remote.
I can come to your place of business. Or I can guide you remotely over the web. Either way, you get my focus, and a personalized course custom-tailored to your needs and learning style.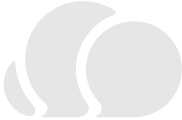 Innovative Ideas
Project completion on-time, often ahead of schedule.  Done in a day websites.  Quick turn-around. Integrity with milestones.  Expedited services available for additional fee.

Advanced Technology
Innovating ideas that put you ahead of your competition.  Creative synergy between design and client. Pioneering new frontiers and utilizing established strategy that works.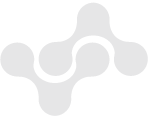 Clear Communication
Available and responsive. Clear communication with strong boundaries. Integrity in my word and action.
Pricing for my Services
Affordable, professional, quick turn-around.
Done in a Day Website
Web Presence in 24 Hours with WordPress
One day, one website: yours.

WordPress content management system.

In 24 hours, your beautiful website is up and running.

From here on out, you're empowered to manage the entire thing: images, content, pages, navigation.
Complete Branding
Logo, Business Card, Website
Your business deserves more than a generic logo and a generic business card.

If you're serious about attracting and keeping clients, you have a reputation to uphold.

Your company's brand is more than a logo, it's a complete presence, color scheme, design, and consistency that create emotion and deliver the promise of your product.
Tech Training
Logo graphic, text, and colors
You want to your technology to work for you.

I help to trouble shoot what isn't working and answer your questions.

I was trained by Apple to service hardware & software

I know more than technology; I know how to teach
Recent Projects
Learn from the top thought leaders in the industry.
Don't Be Shy. Get In Touch.
If you are interested in working together, send me an inquiry and I will get back to you as soon as I can!