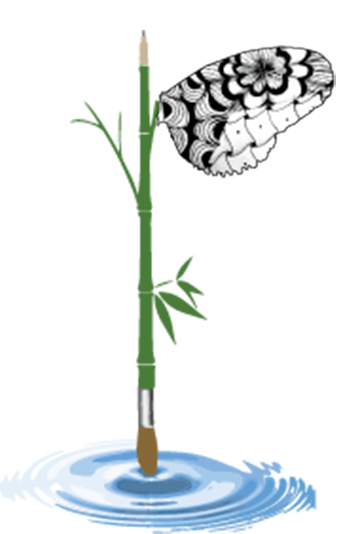 The Proposal
The client is a creativity coach and certified Zentangle® teacher looking to share her classes with more students and share her work with fellow teachers.
The Design
The end result was a the zen of her calligraphy history, represented by the bamboo dipping into the water, with the creativity and collage of natural patterns taking symbol in the butterfly wing etched in Zentagnles®.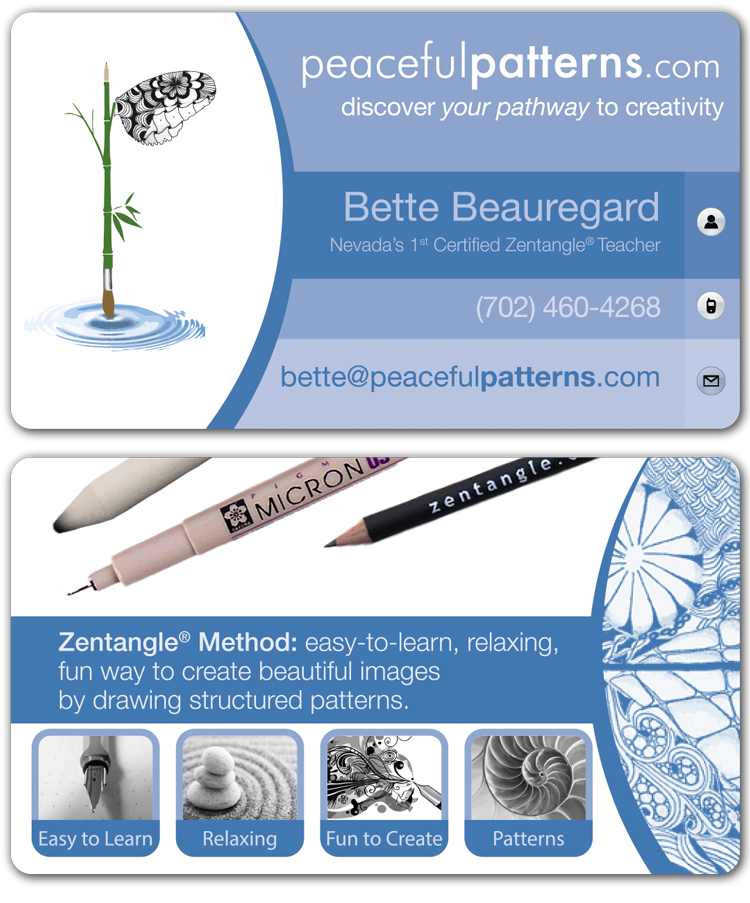 Business Card Design
With a desire to share the message of Zentangle®, we chose to use display the 3 tools used to create the art. By writing out the definition as well as giving each feature a simple symbol representation, the art form is quickly communicated to potential students previously unfamiliar with the technique and purpose.
Rion created a logo beyond my wildest imagination.  I create art in several different physical mediums, and sometimes it is difficult for me to translate that expression into the digital realm.  He was able to take a feeling of the simplicity and zen environment we experience with this art form and make it into a stunning logo.
Bette Beauregard
Complete Branding and WordPress Design for Conscious Business
If you like what you see, we can come together to improve your existing brand or build a new brand from scratch