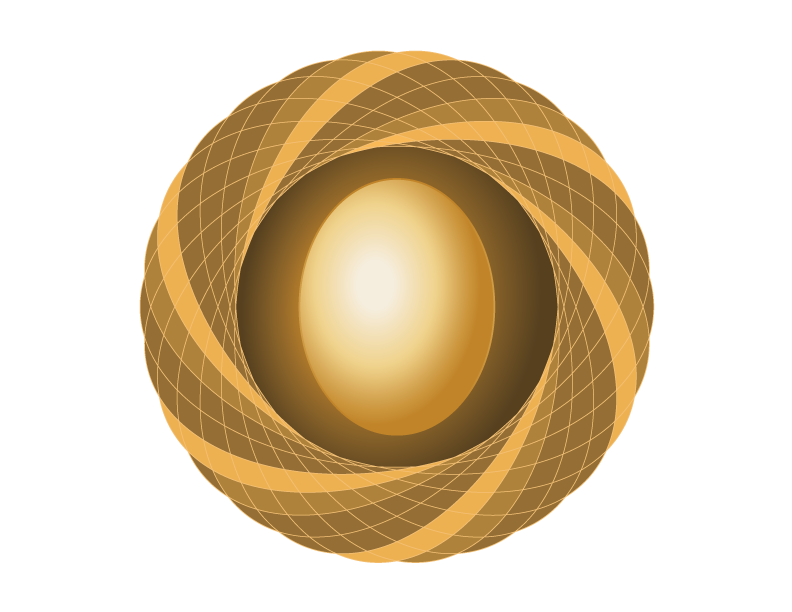 The Proposal
The client is a talented transpersonal-psychology therapist in Boulder, CO.  Her desire was to have a logo that was a fusion between a nest holding a golden egg and sacred geometry.
The Design
The end result was a beautiful fusion of sacred geometry and her original idea.  The color scheme used for this brand is specific to her love of autumn and the embodiment of her practice that holds a safe nest for her clients to find their golden light.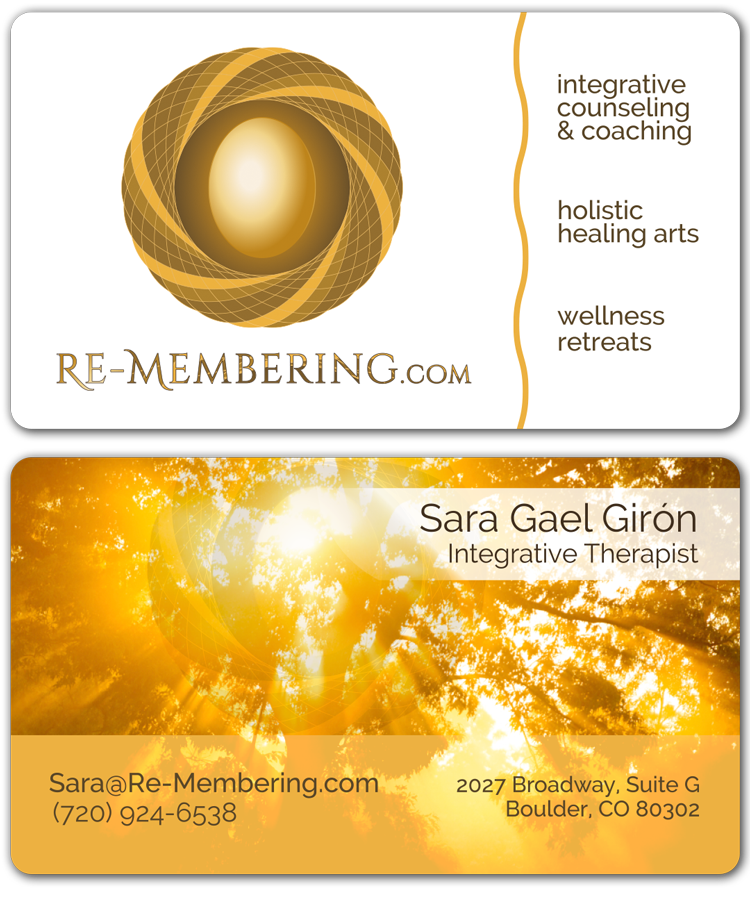 Business Card Design
With an affinity for fall colors and golden leaves, the beautiful photograph of the golden leaves was the central focus for Sara Giron's business cards. By using her logo as a faded image over the sun, it signifies both the light she is helping to illuminate in her clients as well as the nest that holds the egg safely within the branches of the tree.
Rion was able to realize my vision quickly and powerfully.  He was a joy to work with.  I appreciate his clear communication, integrity, and his ability to translate what I speak into a gorgeous logo.  When I hand out my card, people are impressed by the quality, and it constantly inspires me to connect with people and share my work.
Complete Branding and WordPress Design for Conscious Business
If you like what you see, we can come together to improve your existing brand or build a new brand from scratch