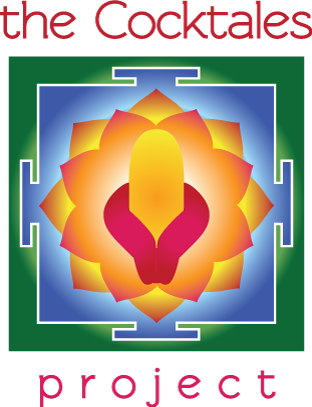 The Proposal
Created for two women interested in sharing the male perspective of sex and sexuality in this day and age, both women wanted the logo to be something that symbolized the union of masculine and feminine as well as represented an ancient, sacred symbology of the union between the polarities.
The Design
The logo that was developed for the Cocktales Project is modeled after the sacred geometry of Tibitan sand mandalas, with the lotus flower embodying both the masculine and feminine aspects of sex.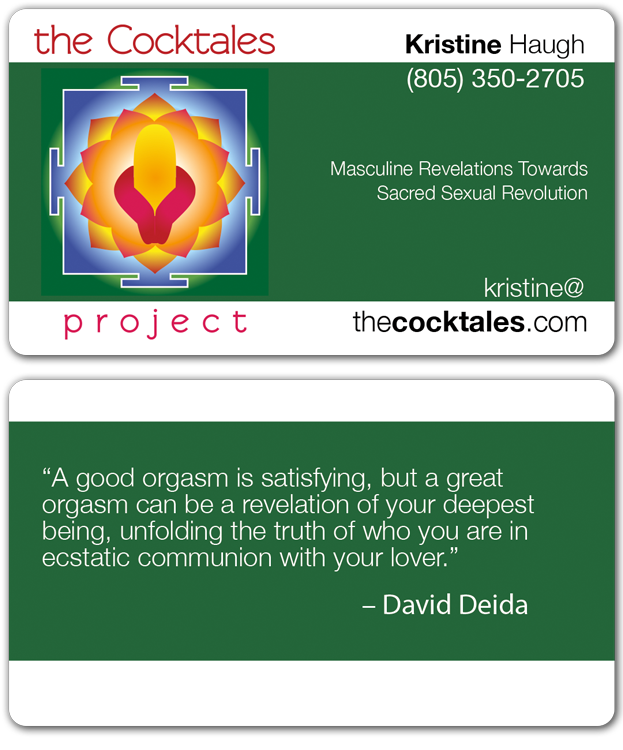 Business Card Design
Simple and to the point, this business card explains the concept and purpose of the cocktales project on one side, and has a relevant and inspirational quote from the men's sexuality author and relationship coach, David Deida.
Rion created a brand for our storytelling under budget, on-time, and to our specifications.  He was really able to spice up our original concept and present the final brand in a way that represents what we're wanting to convey and a business card that I makes me smile when I share it with potential collaborators.
Kristine Haugh
Complete Branding and WordPress Design for Conscious Business
If you like what you see, we can come together to improve your existing brand or build a new brand from scratch