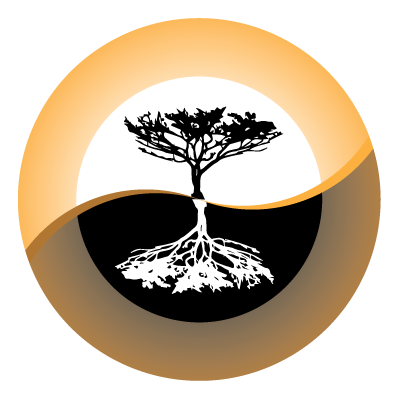 The Proposal
The client is a former US Army Captain, professional TV producer, and master wordsmith who now provides African Divinations and spiritual life coaching based on many of the teachings of Mali Doma Somé.  His work reflects wisdom to his clients as a next-level spiritual coach and "relationTrip de-bugger."
The Design
The logo sports the representation of the tree of life in Anthony's favorite colors: black & gold.  The current design is still in its infancy as the client gets clear on his target market and we develop his branding to personally speak to that unique audience.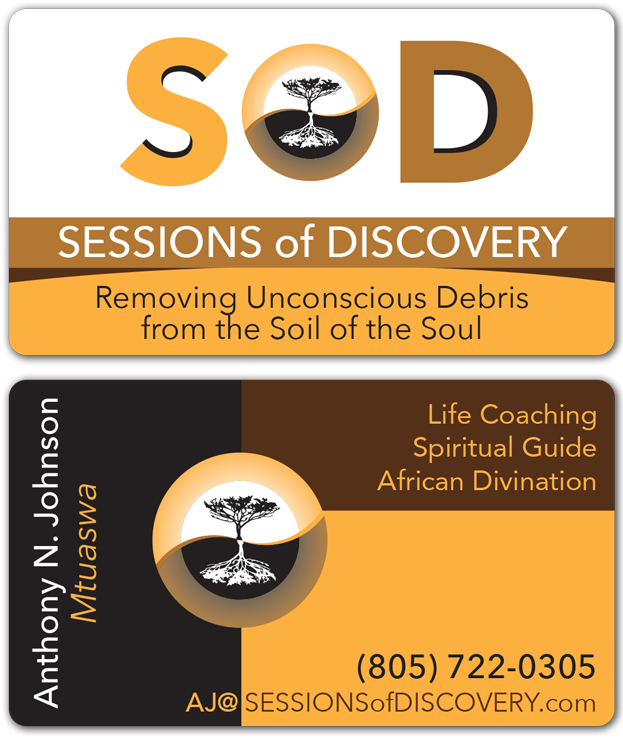 Business Card Design
"Removing unconscious debris from the soil of the soul," was the tagline that this business card was built around.  The client wanted his full name as well as his African Divination name on the card and the name of his website.  Like his logo, this part of the brand is still a process in development that will be refined as his niche market is more clearly defined.
Rion created a logo beyond my wildest imagination.  I create art in several different physical mediums, and sometimes it is difficult for me to translate that expression into the digital realm.  He was able to take a feeling of the simplicity and zen environment we experience with this art form and make it into a stunning logo.
Complete Branding and WordPress Design for Conscious Business
If you like what you see, we can come together to improve your existing brand or build a new brand from scratch